Samsung's Woes
I don't think it's news to anyone about the trouble Samsung has been dealing with for the last few weeks with their exploding Note 7 batteries. All airports have banned charging Note 7 devices and there have been reports of the exploding battery even setting fires to an entire car!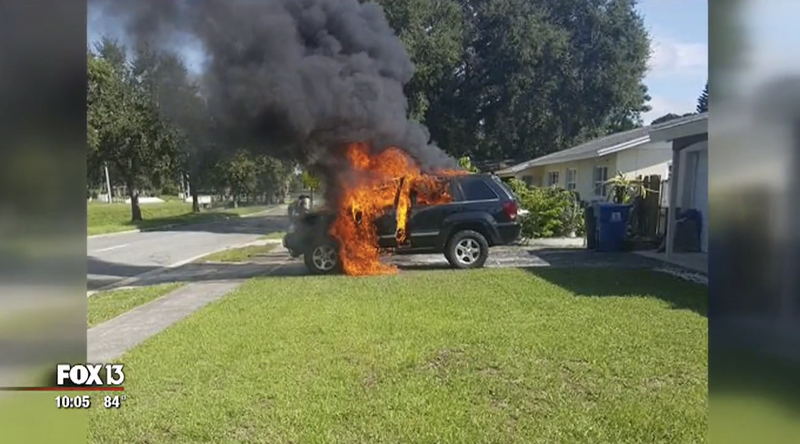 To remedy this situation Samsung has called for a major recall of all Note 7 devices purchased before September 15, 2016 -- which turned out to be over 1million devices in the US alone. Reports of faulty devices are worldwide; The US had nine reported cases, and in addition to those there were three in South Korea, two in France, and one each from the UK, Canada, Singapore, Philippines, Turkey, Vietnam, Croatia, Romania, Iraq, Lebanon, the UAE, and Czech Republic.

However, it seems that there were some who were simply looking for a quick payday and decided to make false reports of exploding batteries that caused emotional and bodily harm. Samsung reported that they received 26 false reports of Note 7 fires. In South Korea, a worker at a convenience store alleged that their phone exploded but Samsung has reported that this person had all of a sudden gone silent... Another user in Canada used a picture of a Note 7 that had exploded and posted it as his own device to make a false report, and in Singapore, a user claimed that his phone caught on fire in the car and had to throw it out the window, but could not provide any proof of damage caused by the battery. In short, Samsung has taken a pretty major hit to their brand name, but only time will tell if this behemoth of a company can continue to make right by their customers and move forward with their innovative line of Galaxy and Note devices. 
What are your thoughts on the Note 7 debacle? Were you a Samsung fan that was forced to switch to another device?
Let us know in the comments below!
---
---